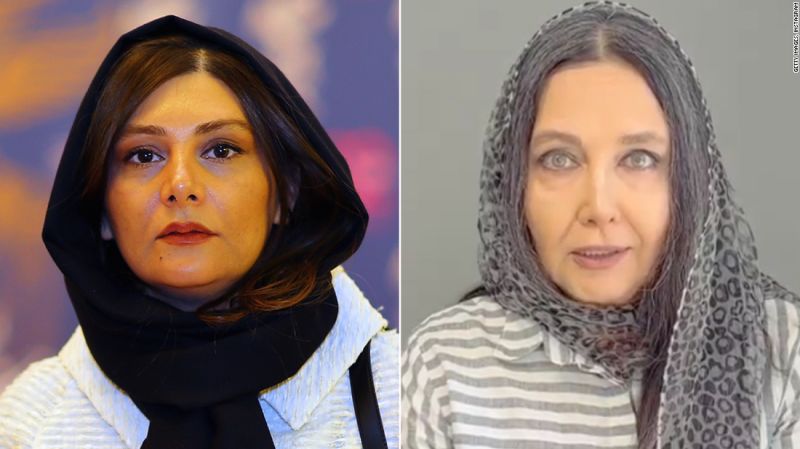 Two well-known Iranian actresses have been arrested by security forces after they showed support for the protest movement gripping the country, as authorities intensify their crackdown on dissidents.
Hengameh Ghaziani and Katayoun Riahi were arrested on separate occasions for publicly backing the nationwide protests, according to the semi-official Tasnim News Agency.
Since September, the country has seen widespread demonstrations, triggered by the death of 22-year-old Mahsa Amini while in the custody of Iran's morality police. Amini, a Kurdish Iranian woman, died after being detained for allegedly for not wearing her hijab properly.
Riahi was arrested by Iranian security forces on Sunday, Tasnim News Agency reported. The actress, who is known for her roles in television series "Joseph the Prophet" and "the Tenth Night," as well as films such as "The Last Supper," had posted a video of herself without a headscarf to her Instagram account on September 18 – two days after Amini's death.
In a separate incident, Ghaziani, who is known in Iran for her appearances in films such as "As Simple as That" and "Days of Life," posted a video on her Instagram account Saturday which showed the Iranian actress in public without a headscarf, tying up her loose hair in a ponytail. Continue Reading
(SOURCE) https://www.cnn.com/2022/11/21/middleeast/iran-actresses-arrested-protests-intl/index.html