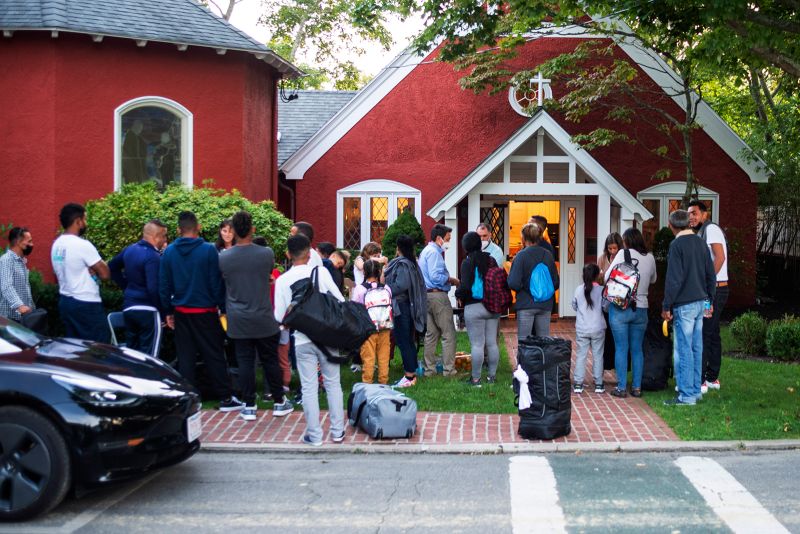 Attorneys representing more than 30 of the migrants flown to Massachusetts this week asked the US Attorney for Massachusetts and the state's attorney general to open criminal investigations into the flights.

Lawyers for Civil Rights, which provides free legal support for communities of color and immigrants, criticized Florida Gov. Ron DeSantis, calling the flights a "political stunt," in a press release Saturday.
DeSantis sent two planes carrying migrants to Martha's Vineyard earlier this week, in a move that
infuriated Democratic politicians
and underscored ongoing
efforts by Republican governors
to transport migrants to northern liberal enclaves to protest what they say are inadequate federal efforts on southern border security.
Located off the coast of Massachusetts and long known as a posh summer destination for wealthy vacationers, Martha's Vineyard provided an unusual and unexpected place for the migrants to be sent.
Continue Reading
(SOURCE) https://www.cnn.com/2022/09/17/politics/marthas-vineyard-migrants-criminal-investigation/index.html