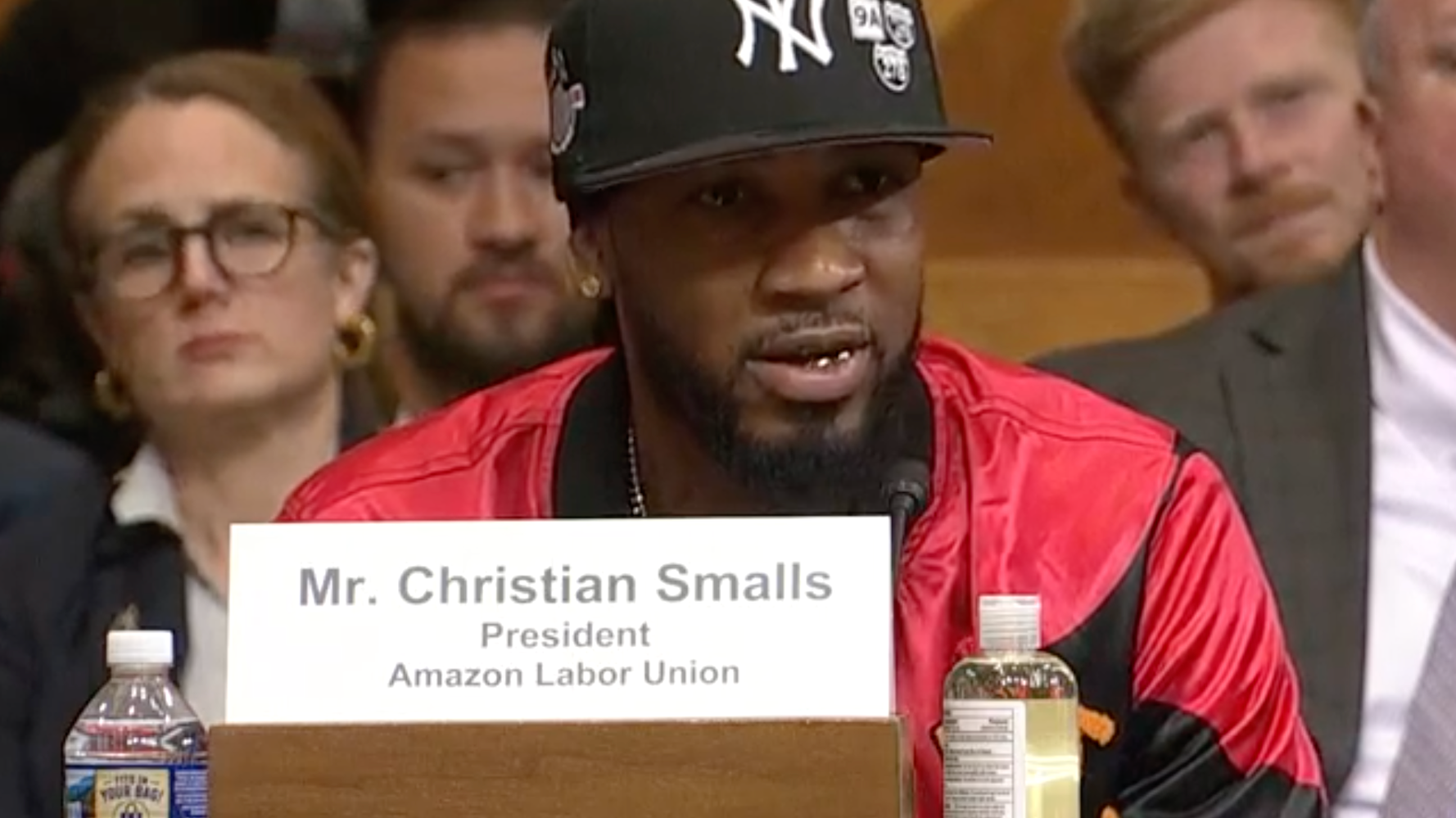 The union leader sparred with Sen. Lindsey Graham: "You forgot that the people are the ones who make these companies operate."

Chris Smalls showed up at the U.S. Senate in Washington on Thursday wearing a Yankees ballcap and a jacket that said "Eat the Rich" on the back. His ensuing testimony to the Senate Budget Committee stayed true to form.

Speaking as a witness invited by committee chair Sen. Bernie Sanders (I-Vt.), the Amazon Labor Union leader pilloried the world's largest online retailer as a union-buster and explained in detail to senators what workers face during a labor organizing campaign.
Smalls began his testimony by taking aim at Sen. Lindsey Graham (S.C.), the committee's ranking Republican. Graham had said in his opening remarks that Sanders' hearing would unfairly malign Amazon as a "piece-of-crap company." He warned against implementing Sanders' proposal to bar companies that have violated labor law from receiving federal contracts.

"First of all, I want to address Mr. Graham," Smalls said. "It sounds like you were talking about more of the companies and the businesses in your speech, but you forgot that the people are the ones who make these companies operate."

Smalls went on, "I think it's in your best interest to realize it's not a left or a right thing… It's a worker's thing. It's a worker's issue. And we're the ones that are suffering in the corporations that you're talking about." Continue Reading
(SOURCE) https://www.huffpost.com/entry/chris-smalls-of-amazon-labor-union-schools-senators-on-union-busting_n_627403d2e4b00fbab62b911f