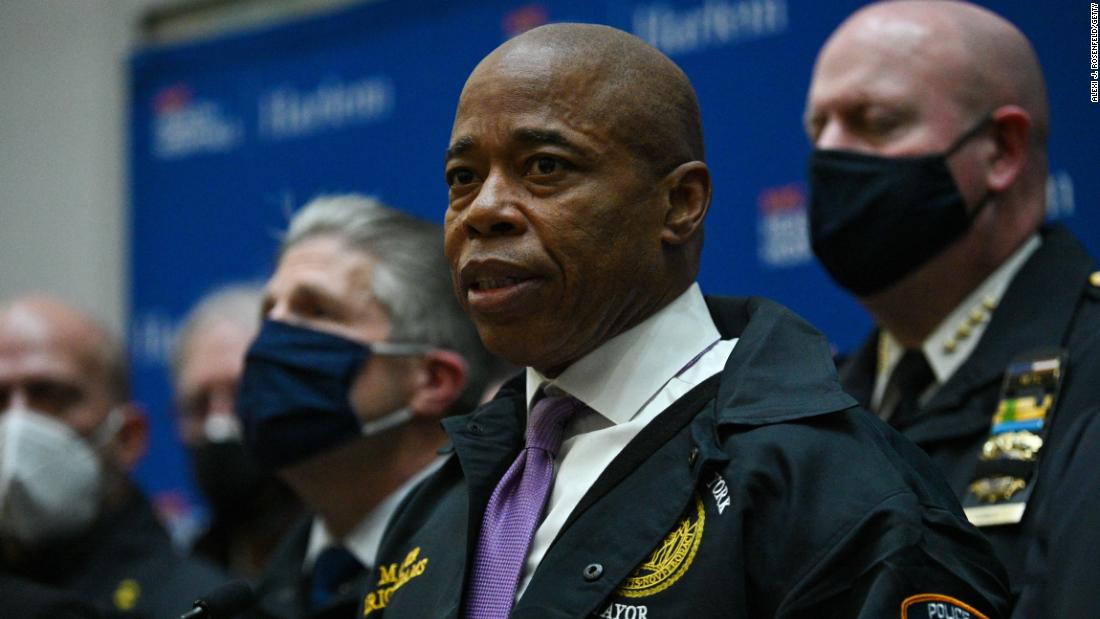 Major crimes in New York City spiked nearly 60% in February compared to the same month in 2021 — a large majority occurring in a small swath of the metropolis — as Mayor Eric Adams rolled out his plan to combat gun violence and crime in the city.
The New York Police Department tracked increases across every major crime category. The city recorded a 41% increase in overall major crime through the first months of 2022 compared to the same period last year, including a nearly 54% increase in robberies, a 56% increase in grand larceny incidents and a 22% increase in rape reports, the data shows.
"We've got to get it right," Adams said Friday. "Two months in, we're executing our plan and we're going to defeat crime. I'm clear on that."
Murders increased by 10%, while citywide shooting incidents decreased by 1.3%, with 77 incidents in February 2021 and 76 incidents last month, NYPD data shows.
As the violent crime wave continues, most of the incidents are occurring in a small fraction of the city's neighborhoods, according to Christopher Herrmann, a professor at John Jay College of Criminal Justice and a former crime analyst supervisor with the NYPD. Continue Reading
(SOURCE) https://www.cnn.com/2022/03/05/us/new-york-city-crime-wave-2022/index.html