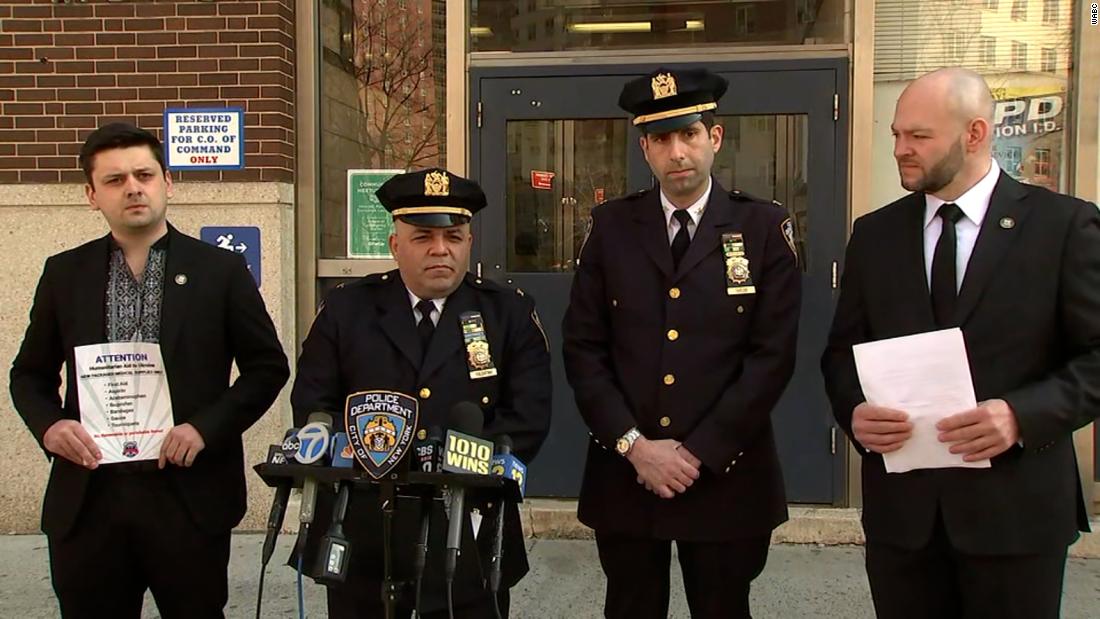 The New York Police Department is partnering with the Russian American Officers Association (RAOA) to gather medical supplies for the people of Ukraine amid Russia's invasion of the country, the association's president said Friday.
The RAOA and the non-profit organization it is working with are collecting ibuprofen, aspirin, gauze and first aid kits, Ukrainian officer and RAOA Vice President Stanislav Zubyk said.
A full list of desired supplies also includes bandages, acetaminophen and tourniquets. Collection boxes will be placed at all 77 patrol precincts, according to Max Tolentino, NYPD Community Affairs Bureau inspector.
"We've always been united, and right now we are more united than ever," said Artem Kuzmin, a Russian NYPD officer and president of RAOA, during a news conference Friday. "Our goal is to help the people of Ukraine and make sure that we collect as many supplies as we can get to people as quickly as possible."
Since the invasion began on February 24, more than 1.2 million refugees have fled Ukraine, according to the United Nations. More than half crossed into Poland, while others went to other neighboring countries including Hungary, Slovakia, Moldova and Romania, the UN High Commissioner for Refugees said. Continue Reading
(SOURCE) https://www.cnn.com/2022/03/06/us/nypd-ukraine-donations-russian-american-officers-association/index.html