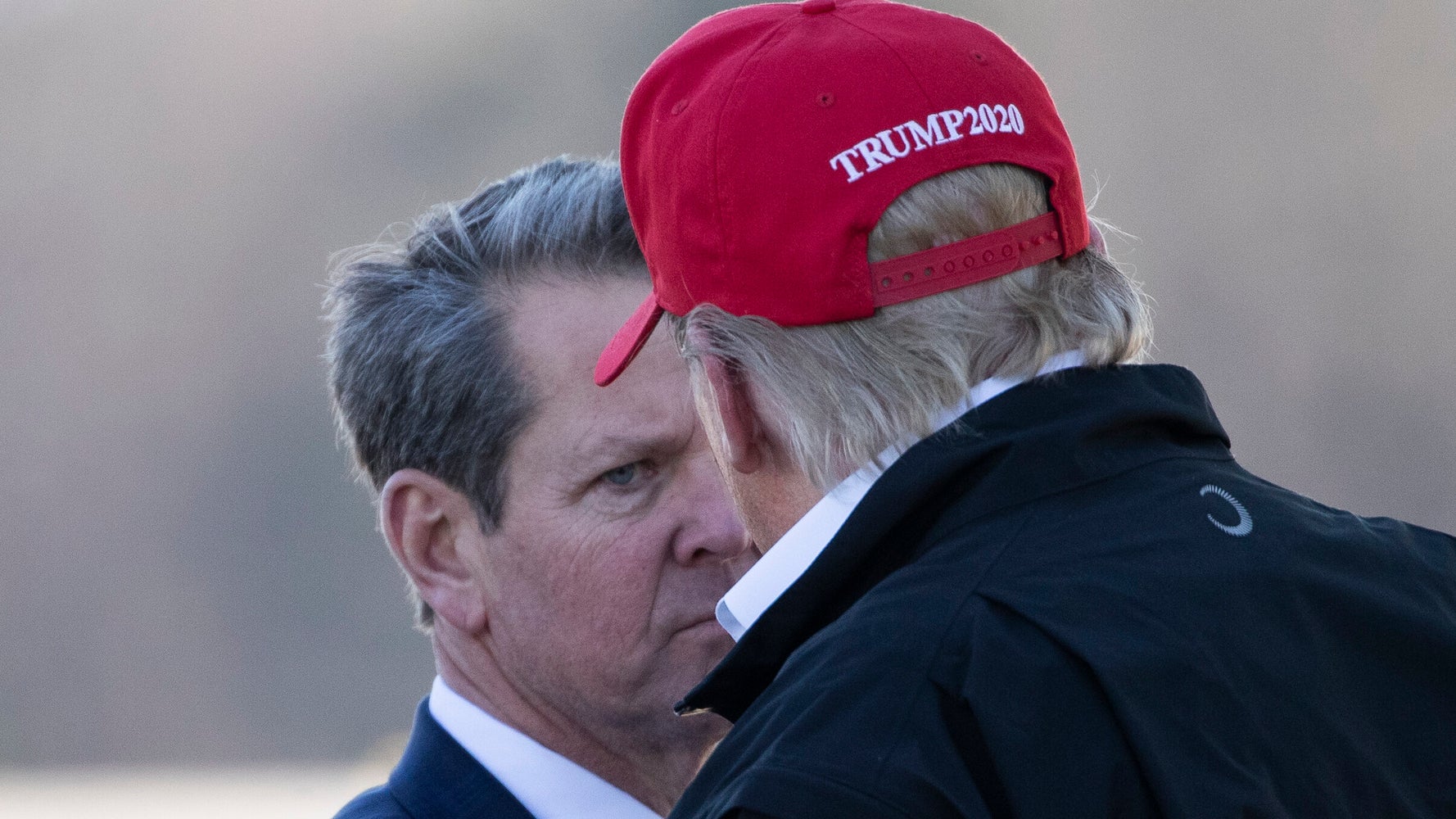 The former president wants Republican Gov. Brian Kemp gone for refusing to go along with the "big lie" — and could end up helping Stacey Abrams.
Less than two years after he helped deliver Georgia's two Senate seats to Democrats, Donald Trump is poised to sabotage Republican Brian Kemp and give the state a Democratic governor too.

The former president is doing his best to vilify the first-term governor because of his refusal to help overturn Trump's 2020 election loss in Georgia, but Kemp has consolidated support all over the state and across the party. Polls suggest he will beat his primary opponent, former Sen. David Perdue, soundly on Tuesday ― in all likelihood with more than 50% of the vote, thereby avoiding a runoff.

Which leaves Trump with three choices: endorse the man he has cast as his top nemesis; ignore the race entirely; or actively hurt Kemp's efforts to win reelection against Democrat Stacey Abrams.

For one former top Trump aide, the path forward is obvious: sabotage Kemp, even if it means helping Democrats win the governor's mansion in Atlanta.

"I don't know if he will do it publicly, but he'll definitely do it privately," the former aide said on condition of anonymity. "This is all personal for him."

Aides to Trump ― who ultimately tried to overturn democracy itself on Jan. 6, 2021, after his other efforts to remain in power failed ― did not respond to HuffPost's queries. Continue Reading
(SOURCE) https://www.huffpost.com/entry/donald-trump-georgia-brian-kemp_n_6286444be4b02667554f45d9