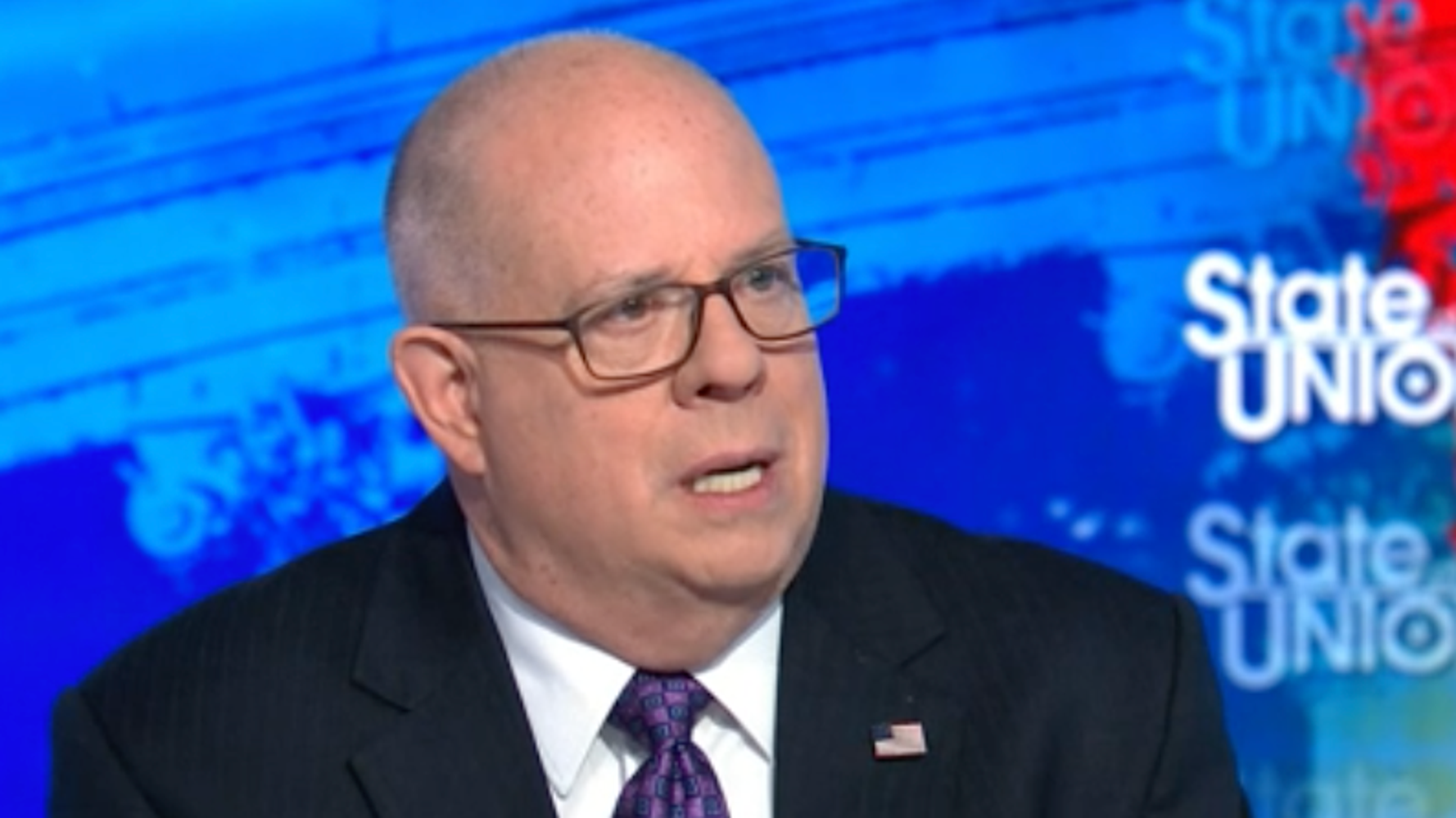 For a former president to appeal to the Russian leader for political help amid the "atrocities" in Ukraine is "completely unacceptable," the GOP governor said.

Trump called on Putin during an interview Tuesday to release any damaging information he might have on President Joe Biden's son related to possible business dealings in Russia and elsewhere in Eastern Europe. The plea evoked Trump's call during his first presidential campaign for Russia to hack and expose Hillary Clinton's emails. Democratic National Committee and Clinton campaign emails were hacked a short time later by an operation linked to the Kremlin.
Hogan told CNN's Dana Bash that he wasn't "surprised" by "just more of the same" from Trump. He said, however, that it was particularly disturbing now, amid the Russian atrocities in Ukraine.

"It doesn't surprise me that Trump would make that statement, but it's about the worst possible thing you can do when all these atrocities are taking place in Ukraine and Putin's aggression is what the focus is," Hogan said. Continue Reading
(SOURCE) https://www.huffpost.com/entry/maryland-republican-governor-larry-hogan-worst-thing-trump-putin-cnn_n_624a1278e4b068157f789111