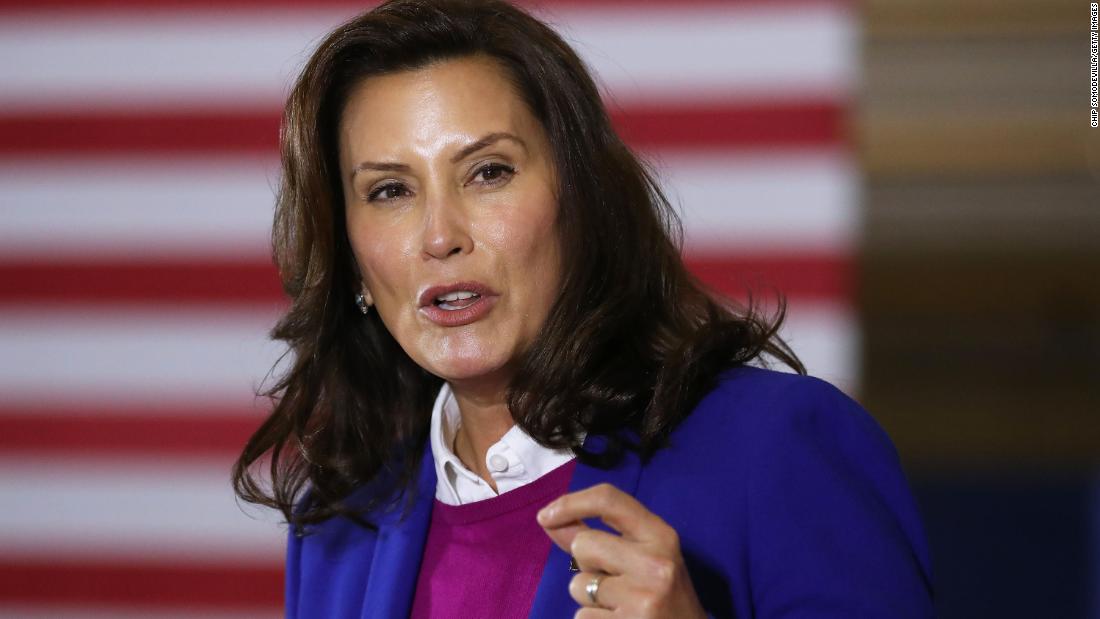 Michigan Gov. Gretchen Whitmer on Thursday filed a lawsuit against several county prosecutors in her state and asked the state's Supreme Court to issue a decision on the constitutionality of abortion, telling CNN+'s Kasie Hunt she's tackling "a real and present danger" to abortion rights.

Whitmer filed the lawsuit Thursday morning in Oakland County, naming 13 elected county prosecutors located in counties with abortion clinics as defendants, according to a Whitmer official. The governor is suing to challenge the state's abortion ban, which was put in place in 1931 but is not enforced due to Roe v. Wade, according to the Whitmer official.

"We've got to take this current assault on women's rights seriously and use every tool we have to fight back. This is not just a theoretical risk. This is a real and present danger. And that's why I filed this lawsuit," Whitmer told Hunt on "The Source with Kasie Hunt."
Her office argues that the law is unconstitutional and violates the state's due process clause that provides a right to privacy and bodily autonomy and also violates Michigan's equal protection clause. The official said if Roe v. Wade is overturned and the 1931 law goes into effect, Michigan would have one of the most extreme abortion laws in the country.
Continue Reading
(SOURCE) https://www.cnn.com/2022/04/07/politics/gretchen-whitmer-michigan-abortion-supreme-court/index.html