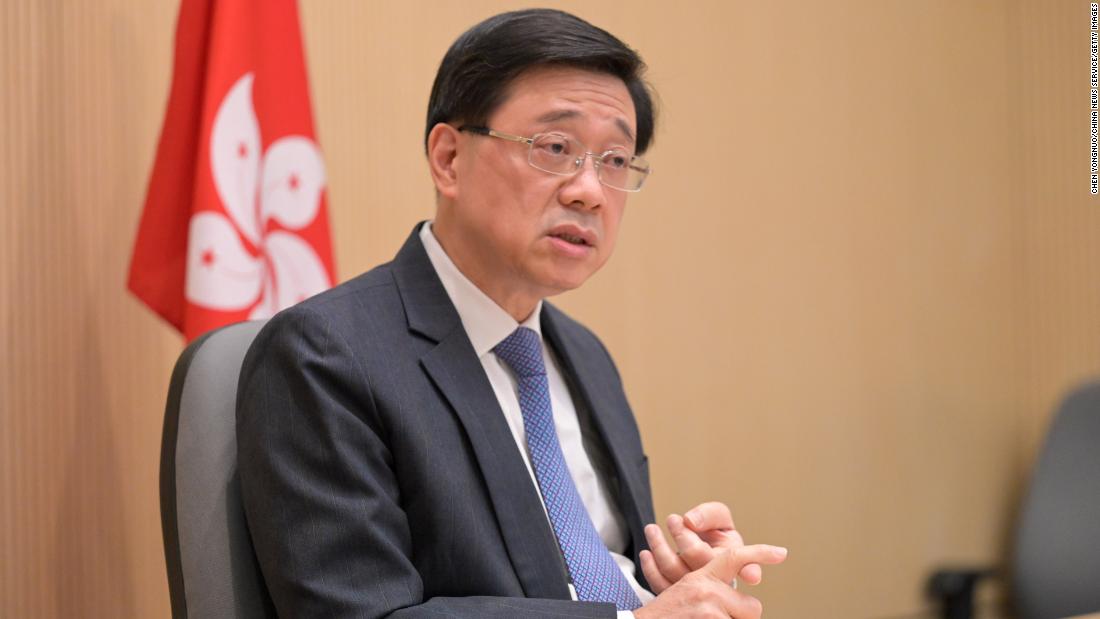 When John Lee becomes the next chief executive, many expect Beijing's crackdown on civil liberties to continue. Where does that leave Hong Kong's embattled gender movement?

The choice to endorse Lee – a hardline security official known for overseeing heavy crackdowns on the city's massive pro-democracy protests in 2019 and who has little policymaking experience when compared to the city's past leaders – suggests that national security may continue to be prioritized above all else in the years to come.
Activists and scholars also say the move will only further hinder civil liberties and human rights, including one that has already come under fire: the city's embattled gender movement.
"If John Lee adopts the Mainland China model of managing civil society, this may bring about a further onslaught of Hong Kong's once vibrant civil society," says Diana Fu, Associate Professor of political science at the University of Toronto. "In the mainland model, civil society groups that advocate for liberal rights – including gender equality – are seen as conduits of Western influence."
"Gender awareness has to be promoted from the bottom up," said Petula Ho, a local feminist scholar. "But it's like the whole of society has given up on this issue."
The past several years have not been good for feminism and gender rights in Hong Kong. The pro-democracy protests that rocked the city also saw women protestors reportedly trolled online and sparked #ProtestToo, a rare #MeToo-style sub-movement where thousands gathered following allegations of sexual assault by the police. One complaint, filed by a teenager who accused officers of gang rape during the protests, was dropped by the Department of Justice due to "contrary evidence." Continue Reading
(SOURCE) https://www.cnn.com/2022/05/05/asia/john-lee-hong-kong-gender-feminist-movement-as-equals-intl-cmd/index.html