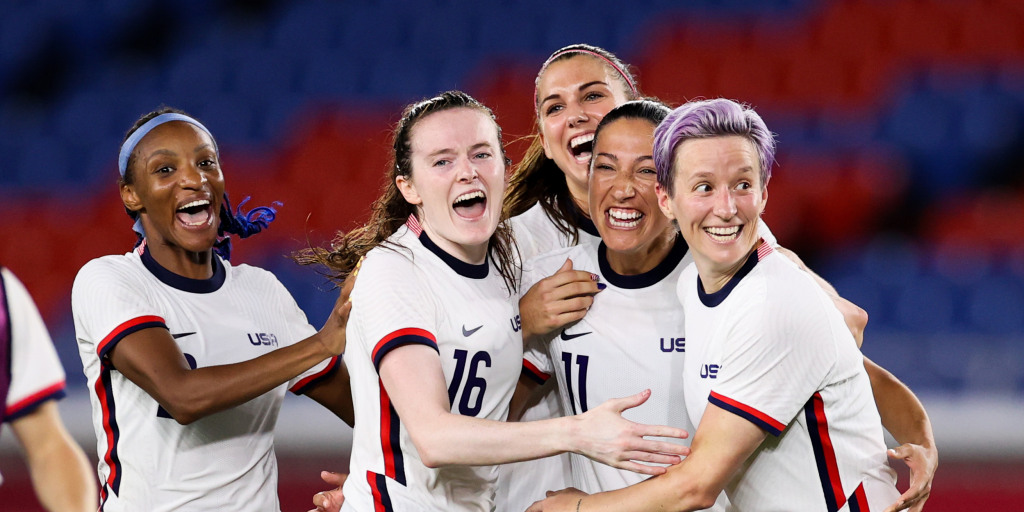 The landmark agreement will ensure equal pay for male and female players in U.S. soccer.
The disparity in pay between men and women is stark. FIFA awarded $400 million in prize money for the 32 teams at the 2018 men's World Cup, and $38 million to the champion, France. By comparison, FIFA awarded $30 million for the 24 teams at the 2019 women's World Cup, including $4 million to the U.S. after winning their second straight title.
A global sensation and powerhouse in the sport, the U.S. team has won four FIFA Women's World Cup titles since the competition's founding in 1991.
That stands in stark contrast to the men's national team, which took third in the first World Cup played in 1930 — and hasn't come close since.
U.S. Soccer will pay $22 million to the players in the case and an additional $2 million into an account to benefit USWNT players in their post-career goals and charitable efforts related to women's and girls' soccer, according to the settlement terms. Players will be able to apply for up to $50,000 from this fund.  Continue Reading
(SOURCE) https://www.nbcnews.com/news/us-news/us-soccer-women-soccer-stars-settle-equal-pay-lawsuit-24-million-rcna17138